5 Ways An Aquarium Can Help Diminish Your Entrepreneurial Hardships
Deborah says, "Dennis sent over this wonderful article and it really has me thinking that I need to add a fish aquarium to my office. Oh, but first, we added the introduction (including the reference to the Kissing Fish) to the article. The rest of the article is the creative work of Mr. Dennis himself."

Now, on to the article...
The objective of this article is to share the benefits of the fish aquarium in your entrepreneur office. This even works for freelancers, too.
Before we begin, just a sidebar about the image you see (below) and that is that it is a "Kissing Fish." The picture, taken by professional photographer, Michael Anderson, captures what looks like an oil spill (but is actually a normal oil runoff in a marina) on the top of the water and the fish trying to get oxygen. Fortunately, for our fish friend, he was able to get the oxygen in a creative manner and swim away healthy.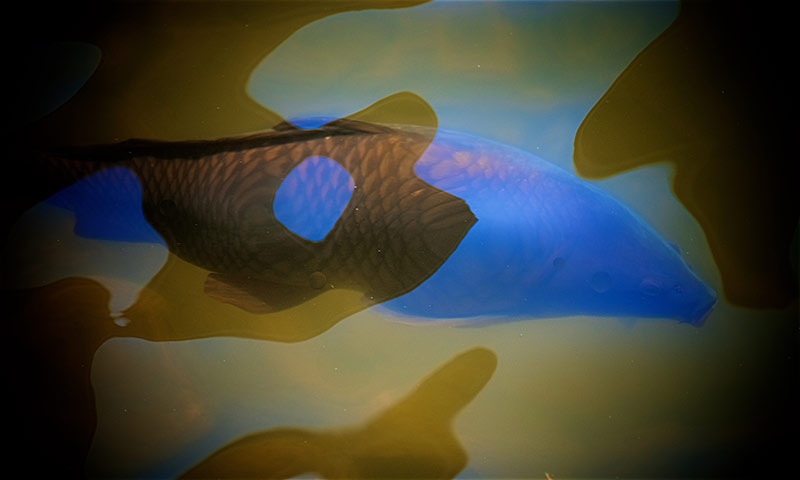 Now, back to our article about the benefits of adding an aquarium to your office and letting our Kissing Fish continue in their natural habitat in the lake where he is living happily ever after.
---
To become a successful entrepreneur, you need to manage and influence your own mind.
All of the successful CEOs like Elon Musk, Jack Ma, Warren Buffet, and Richard Branson (to name a few) have learned to control their own minds, in their own unique ways.
But in most cases, those who have succeeded the roller-coaster ride of entrepreneurship pointed towards meditation. Even CEO Ray Dalio uses meditation to keep his ego in check.
Significantly, some success stories indicate hobbies as one of the most useful ways to stay creative and persistent. For instance, Tesla's Elon Musk (linked above) loves to go crazy over tweeting. It is his hobby that keeps him relaxed after such hard work.
Clearly, when you start a business, your mind becomes the most valuable asset. In order to keep that in control, you need solutions. One solution is the ability to relax your mind. Surprisingly, the Aquarium Therapy method has been proven to be successful in that area. It helps in mitigating stress, anxiety, and depression.
One such hobby that fits the bill is keeping an aquarium. This is especially true for entrepreneurs. It is a great way to contemplate the day in a relaxing manner, possibly helping to resolve the day's issues and problems.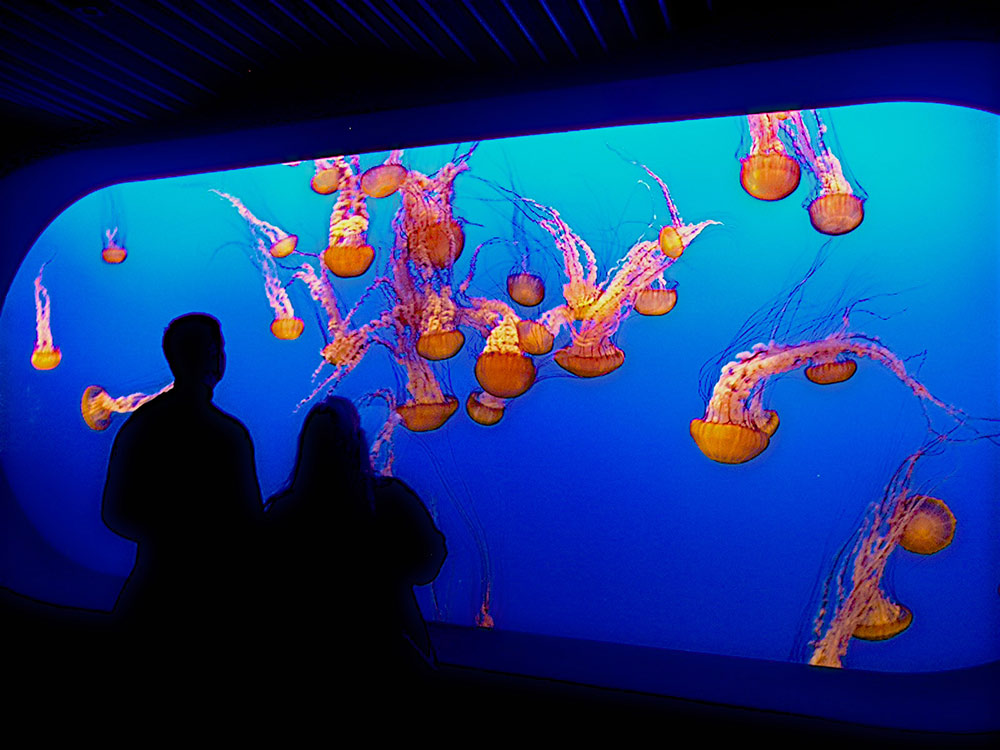 Here are 5 ways an aquarium can help you to succeed and diminish all of your entrepreneurial hardships.
Benefit 1: Busting Stress Levels
When you are taking on such a huge responsibility, stress is bound to engulf you. But those who know the secret to managing their minds, know the way to bust stress.
In this case, having an aquarium can largely help you to soothe your mind when the heat of stress is continuously pounding. The blue water creates a serene environment in your room, especially while you are contemplating the fish aquarium. Just feel the cool breeze coming from the tank of water and hold the calmness in your heart, it will automatically soothe you from inside.
At the end, it may help you find your way out and bust the stress in your life.
Hey entrepreneurs! Bust your stress level by adding an aquarium to your office space!
Click to Tweet

Benefit 2: Acquiring Optimism
To become a successful entrepreneur, you need to act with utter optimism. Otherwise, you are likely to lose your confidence.
The aquarium therapy method can help you to fight against the odds in your life. The idea is that contemplating the serenity that a fish tank has to offer calms you from the inside and beyond. This helps to calm the negative thoughts while possibly filling your heart and mind with optimism.
Try to spend some dedicated time with your aquarium. By doing so, you are likely to realize the change that is happening within you.
Benefit 3: Restoring Faith and Courage
Entrepreneurs are bound to take risks. Without taking those risks, they are not as likely to succeed. Simply read their stories. That said, it is really difficult to keep the faith in oneself when the entire world seems to be opposing you.
To increase faith in yourself, as well as your courage, take that plunge. Consider hobbies like that of practicing calmness, possibly through the aquarium therapy method. Deborah, the proprietress of this site, enjoys podcasting (epodcast.net) and music (#1 in Jazz in Los Angeles,
for years, deborah.info).
Having an aquarium in your room, and calming yourself while you view it daily will largely increase the level of happiness (because you are calm).
A quick word from our sponsors… Eat Healthily! And, here is a way to do that:

---

Snack Without Guilt - Your taste buds have never had it so good! 100 Healthy Raw Snacks & Treats (affiliate link) is the definitive guide to good-tasting snack foods that only sound like they are fattening.

---
Benefit 4: Increasing Determination & Persistence
It's not easy to stay in the path where ups and downs are so frequent in life. That is why most entrepreneurs seem to give up on their ideas before they have really started (or so I have heard). By increasing one's determination and persistence, there are possibilities for the entrepreneur. In fact, it is basically crucial and critical to their success
Most of the prosperous CEOs have vouched for meditation as their ultimate tool to increase determination and persistence.
Practicing any form of meditation or reflection can be difficult for the beginners. In comparison, spending time viewing something like a beautiful fish aquarium, partaking in a view of the beautiful underwater world, is equivalent to many useful reflection techniques.
The tranquil swimming nature of the fishes and the bubbling sound of the water will eventually take you to a mind-numbing state where you will feel nothing but peace.
Benefit 5: Socializing Yourself
While many wonderful things have been accomplished by introverts, it is sometimes considered a challenge. This is because entrepreneurs need to meet with people, greet them, and treat them well.
I am not saying that an aquarium can change your personality, but as you start to experience peace every day, you will gain confidence. This may help one to practice the skills necessary to grow in areas that were previously uncomfortable to them.
It's like a gradual process to bring the change within you.
On that note, another word from our sponsor, specifically our blog owner, Deborah, who is finishing her doctorate in I/O psychology, similar to business psychology…

Have you been a bit lost in your business (or personal life)? Fortunately, Deborah is an I/O Psychology Expert (soon to have her doctorate in the same field!).

So, with that in mind, go sign up for the no-obligation 15 min consultation to get the ball rolling today!
Wrap Up:
Being an entrepreneur is not easy, as there will be a lot of hardships on your path. Also, entrepreneurs don't necessarily have the time necessary to deal with their personal issues. This is because their focus becomes the dream that they want to fulfill. While calming oneself may be hard to accomplish, observing a fish aquarium is much easier. To increase the chances of becoming a successful Chief Executive Officer of your own dream company, having a fish aquarium is a great place to start.
---
This post was generously provided by
Dennis Woodwards
.
---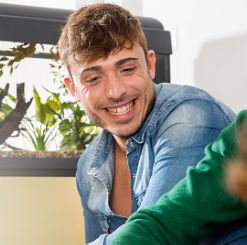 Dennis is the proprietor of the
fishboxpro
website. He writes unbiased articles about all things fish related. Check out his site to see for yourself!
---