How SEO Is Just Like Working Out – And What You Can Learn From This Revelation
I spend most of my time working online and earning a living through writing, designing and doing SEO. When I'm not doing these things though often I'll be working out and lifting weights down the gym which I have always found to be a great way to boost self-esteem, improve health and also just burn off some steam after a tough day. Interestingly though, more and more lately I find myself noticing similarities between these two activities. While the actual process may be very different (there is little that you need to lift doing SEO), the attitudes and the secrets to success are actually very similar. Let's look at some of the lessons you can take from SEO and apply to getting into shape.
Constant Dedication
Many people trying to get into shape will come to me and ask and me to write training programs, which as a rule I will do happily. What frustrates me though is that over 50% of the time these people won't bother to follow any of the advice I have carefully set out for them. Instead they'll do it half-heartedly once or twice and then decide they're too busy or too tired or some similar nonsense.
The point is, that succeeding in bodybuilding isn't really about the minutiae of your training program – it's just about doing one and sticking at it. Pretty much any routine that involves exertion is going to be good for you but you're only going to see any results if you do it day in and day out for several months at least.
The same goes for SEO. So many people I know have attempted to create a successful website only to post two articles and get bored. Perhaps they come back to it every now and again, but never do they start to post regularly enough to build up any kind of readership or impress Google at all.
A Means to An End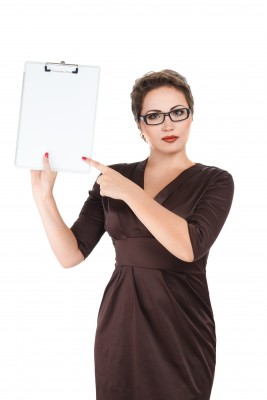 So where does this problem come from? In both cases it comes from the fact that people see these things as a means to an end. With bodybuilding the end is big muscles, and with SEO the end is web success. In each scenario there is no interest in the actual process – people don't want to post lots of articles and they don't want to lift lots of weights. It's no wonder then that they can't stay dedicated and that they get bored.
If you want to succeed in either of these fields, then you need to see the activities as ends in themselves and you need to concentrate on the process not the outcome. When you write an SEO goal it should not be to get to the top of a particular SERP as that's not directly within your control, your goal should be to submit X amount of posts a week and to build X amount of high quality links. SEO should be the focus and a tool for helping you build your site and get more people to read your content. Don't think about the money or the success – if you focus on taking each step at a time then those things will come.
---
This post was generously provided by
Mike Kline
.
---
According to our guest author, Mike, he is a self-proclaimed internet marketing consultant at Wisdek and one of the best in the given designation. He says he likes blogging and that he gives useful advice on his blog about the various nuances in his profession.
---