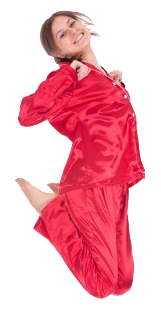 It is not often that I get an urge to "get up and go" and make a difference in the world at the time that I'm about to lay my pretty little head down to sleep for the night. But, I read a post that does just that. It puts a spring in my step, hope in my eyes, and whispers, "Your viral dreams really COULD come true."
That post is one by Gail Gardner, at Growmap.com, entitled Viral Marketing: Using Viral Social Media to Create Viral Content.
In her article, Ms. Gardner actually talks about ways in which YOU can make a difference and help your video, or post, or picture, or any content, to go viral. She points out real-life YouTube examples and talks about WHY those particular YouTube videos went viral. This gives everyone hope on how they can do it themselves, and also, helps to dispel the idea that it "just happens." Oh, yes, Ms. Gardner talks about that as well.
How To Go Viral According to YouTube
One of the videos that Ms. Gardner shows is the following YouTube by Kevin Allocca, YouTube's "Trends Manager." Now, working for YouTube, and having access to THAT data, should make you, uh, a little knowledgeable in that area, right? Watch the video, first, then read on (please ;) ).