The following are Video resources.
Please check back for resources related to the DigiMarCon Conference.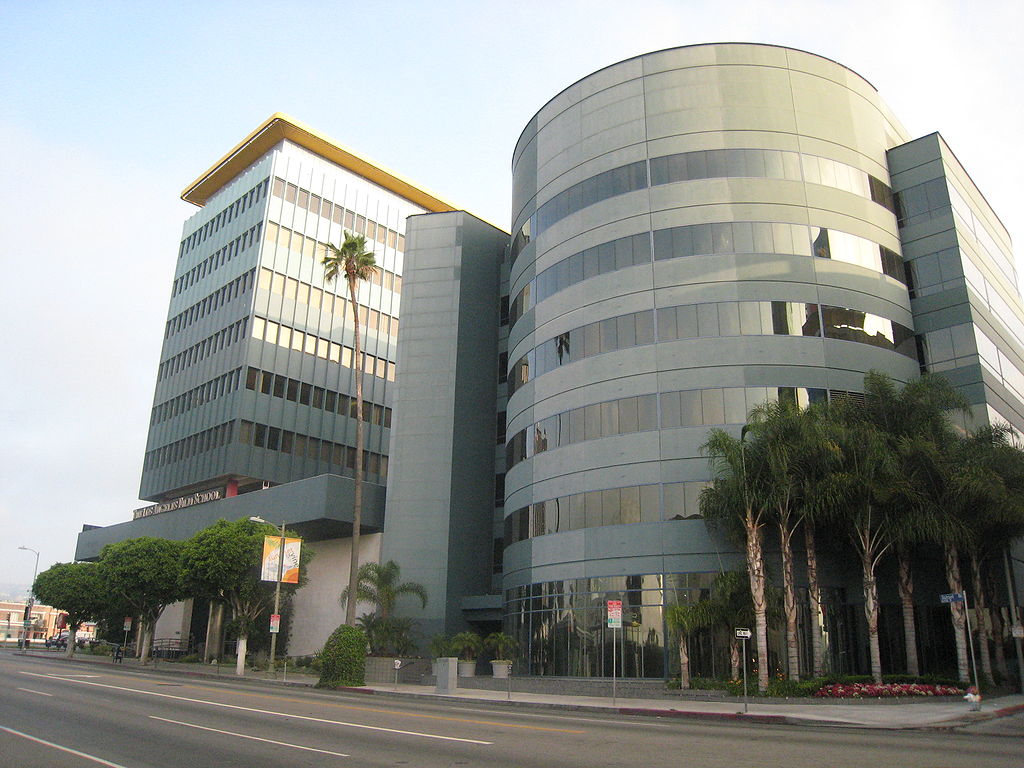 Hey, glad you are here! Welcome!
You probably already know a bit about me (Deborah) and SocialWebCafe, as well as Michael and Seaside Records. But, in short, Seaside Records is the studio responsible for the album by yours truly (Deborah E), that hit #1 on the Los Angeles Reverbnation Jazz charts and stayed there day-after-day for over a year. SocialWebCafe is the video side of that project. Michael and I built the sound studio and video studio (two different physical and digital studios that overlap) that are responsible for that success and other successes. We also have 30-35 years of experience each, and I have sound engineering education from Los Angeles Film School, and Michael is a professional Photographer who has consulted some key names in Hollywood as well… you get the idea…
So, out of that experience, we put our heads together to compile the following list and interspersed tips, ideas, etc., that you find on this page. Many of the items on this list are used (or have been used) in our own studio(s). Others have been recommended by colleagues or respected experts in the field.
For the most part, we use these items on the list, but there may be a few that we have added because they are helpful but are not used in our studios.
Here is an example, Blue makes excellent microphones. We do have a Bluebird microphone and have used it for some audio recordings (unrelated to anything web). We do not have a Snowball microphone, but we have included it on the list because of its affordability. For our needs, especially for our albums, we tend to use the Neumann microphones and UAD plugins, etc. But that is for another article. 😀
And, speaking of which, my hope is to have time to write up reviews for the software, etc., one of my particular specialties, when I have a moment, in between interviewing others, being interviewed, being asked to give Keynote speeches, behind-the-scenes cable shows, and Hollywood stuff I cannot speak of (for which I am not complaining!).
In the meantime, we offer you the following links, tips, ideas, etc., so you can get started. In 99% of the cases (with very few, if any, exceptions), these are also affiliate links. Vendors are kind and like it when they are promoted, especially by customers who already love them 😀
PlexiCam
Must Have!
This is a "must have" if you want to ensure that you appear to have eye contact with your people.
We know that that is the intention, right? But, while you have perfect eye contact with the person you are talking to, the camera goes without any attention. It is plastic and metal, or part of your laptop and that is NOT what you are looking at, is it?
So, when the video is shot, your eyes are on the person (or people), and that is as it should be, but the viewer of the recorded video feels like you are NOT looking at them and so it seems impersonal.
How do you fix that? You set up the camera so that it is right in front of you. It is now right over where the person is on your screen.
How do you do that? With plastic that has been set up specifically to fit your desktop computer, your laptop, or anything you can throw at them (not literally, but that would work, too).
So, go visit the PlexiCam people and get the setup that you need. We did. We bought about three kits from them, and we are ready to go with any setup, studio or on the road 😉 ).
Webcams
Logitech Brio 4K Webcam, Ultra 4K HD Video Calling, Noise-Canceling mic, HD Auto Light Correction, Wide Field of View, Works with Microsoft Teams, Zoom, Google Voice, PC/Mac/Laptop/Macbook/Tablet.
This little one, with maximum power, is my personal favorite. But, you have to be careful. For example, even though it is capable of 4K easily, for example, with local video work, it may not be able to handle that in livestream environments and may actually drop frames, so the highest quality is not necessarily always the highest quality. That said, this little number works great when you need to make that quick high-quality promotional video for Vimeo or YouTube, and you truly want THE best. 4K is that best with the 60 fps and need I say more? It has the rest!
It is the next best thing, better than the C92x brothers but, with not always handling the livestreaming, you might as well go with a lower quality (e.g., 1080) webcam that is easier on the budget and therefore I would even recommend the Logitech C920 for that reason, even if I do prefer the Brio for the local work. 🙂
Webcams
Logitech C922x Pro Stream Webcam – Full 1080p HD Camera
Popular HD (High Definition) Web Camera
First released in 2016, a newer (and slightly better) version of the Logitech C920, for a bit more money. The "x" in its name is because it included, at the time, a limited-time license to XSplit (video editing software).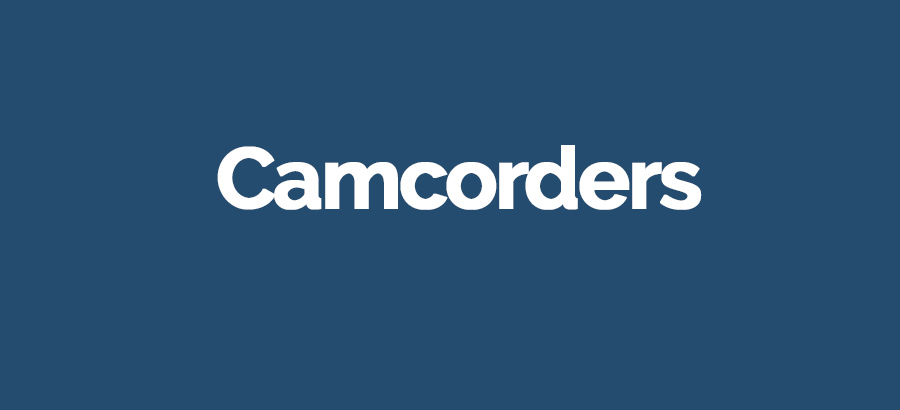 Camcorders were extremely popular decades ago. Picture the new family, capture the new baby, the newest member of the family, and that same baby as she learns to walk or years later, graduating from high school.
Now, we have our Smartphones to capture those memories, and Facebook has become our online photo album. But, for those who still want the Camcorder experience, they do exist as a localized recording rather than streaming. Here are some cameras that fit the bill for that.
They don't play well to livestream… They are on this list for the purpose of localized recording only.
Camcorders
GoPro HERO4 Session (Waterproof Camera, 8MP)
High-quality camcorder that is said to be "rugged" and works well under pressure. It is the camcorder for "regular" old-fashioned filming and editing post-production.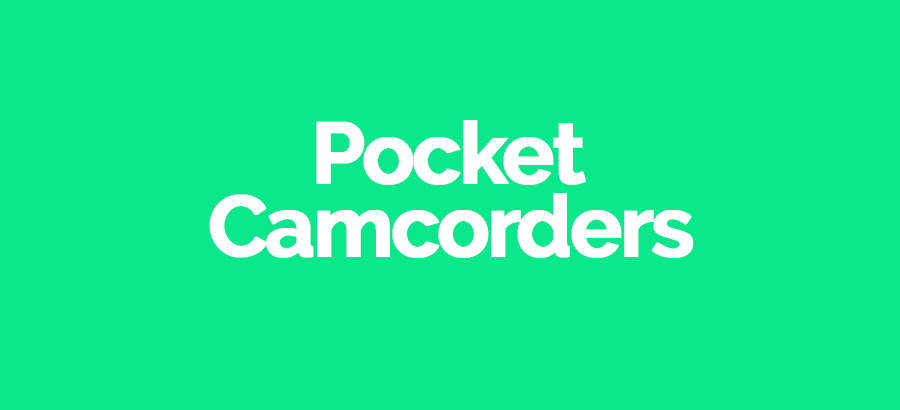 Like their non-pocket counterpart Camcorders, Pocket Cameras (also known as Pocket Camcorders) do not play well for live streaming either. They are on this list for the purpose of localized recording (a.k.a. local recording). Wondering what they are?
Think of Pocket Cameras as the camera for the adventurer. The enthusiast on-the-go who wants to capture everything. Nowadays, people want to capture it in real-time and henceforth livestream it, and you guessed it, capture the adventure via their Smartphone. So because of that, Pocket Cameras have become a bit obsolete. But, they can still be used to capture unique angles, with the 360-degree angle, and other benefits, depending on the camera. Then, in processing the film footage when you get home, you have a quality product to share with your audience on Vimeo or possibly even sell to interested customers.
Pocket Cameras
This Minolta MN4KP1 4K Ultra HD Wi-Fi Enabled Pocket Camcorder gives you all of the power of a camcorder with the ability to put it in your back pocket on that trip up the next mountain! (Ok, you need to strap it in better than that, and we suggest you put it on the inside of the backpack, but you get the idea. 🙂 )
Features include a 170-degree field of view and a 270-degree rotation. It also records up to Ultra HD 4K video. All the standards are available in this camera, like the built-in WiFi, app control, 60 fps for the HD levels (up to 1080p), and 30 fps for the Ultra HD level (4K). Plus, features like an included waterproof case, which you would need when climbing that mountain, and also recording underwater on your way up, right? 🙂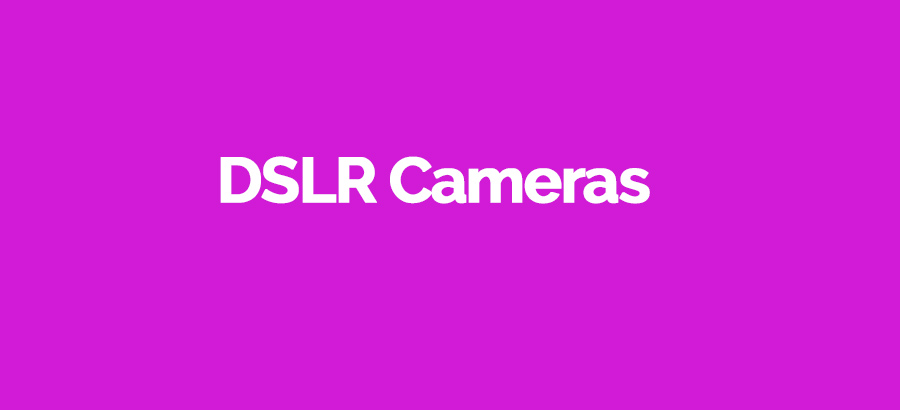 These are the classics. When you think "camera," this is what you are thinking of here. It also serves as the best of both (or "all?") worlds since it can livestream but also capture localized recording better than other cameras. So, if you want to record that next sales video, you want to set up and do so with your high-quality DSLR Camera (localized recording a.k.a. local recording).
You can use your DSLR Camera for livestreaming, but it is similar to the mention of the Brio above, where the quality of the camera may be above that of the ability of the internet, and frames may be dropped. Sure, the camera is exceptional, but the internet (or the software or the software of the company recording the event, etc. etc.) may not be of a high enough quality to match that of the DSLR Camera. In fact, the quality of a DSLR Camera, or I should say capability, is so high that it is pretty much a guarantee that the event is not going to be able to match it.
DSLR Cameras
Nikon D3400 DSLR Camera with AF-P DX NIKKOR 18-55mm f/3.5-5.6G VR and AF-P DX NIKKOR 70-300mm f/4.5-6.3G ED
Quoted from Amazon:
SnapBridge Bluetooth Connectivity
24.2MP DX Format CMOS Sensor
EXPEED 4 Image Processor.Magnification Approx; 0.85 x (50 millimeter f/1.4 lens at infinity, 1.0 m(*1))
No Optical Low Pass Filter
Native ISO 100 25600; 5 fps Shooting; Compatability information: C firmware v; 1.10 and later ( released August 31, 2016 )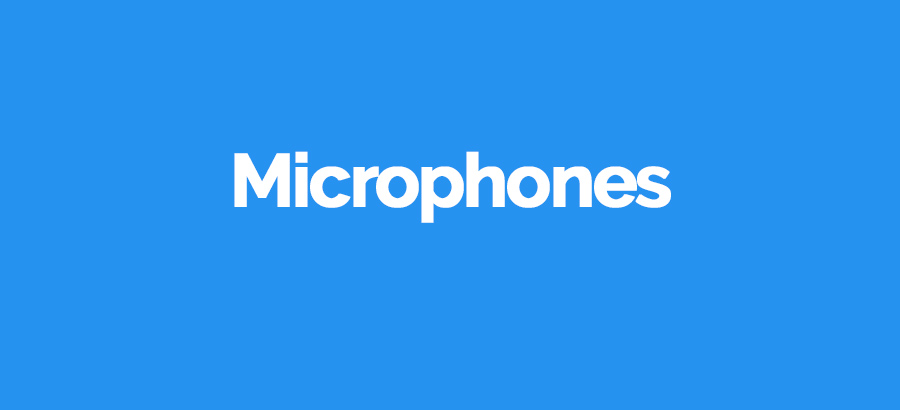 There are three types of polar patterns when it comes to mics (think "direction"). There is "uni" (like "one"), there is "omni" (like all over), and there is "bi-directional" (a.k.a. figure 8). That last one is the most intriguing but also the most difficult to understand. But, that is ok, because you do not need to worry about getting that type for the average podcast or internet need. If you want to get geeky with microphone specs, here is a great article published by Shure. It isn't tooooo difficult to understand but beware it is geeky enough to put you to sleep if you do not have an interest in microphone technology. 🙂
Microphones
Blue Microphones Bluebird SL Large-Diaphragm Cardioid Condenser Microphone Bundle with Microphone Stand (Black), 25-Feet XLR Microphone Cable, and Pop Filter for Microphones (4 Items)
Microphones
Shure SM57 Cardioid Dynamic Instrument Microphone with Pneumatic Shock Mount, A25D Mic Clip, Storage Bag, 3-pin XLR Connector, No Cable Included (SM57-LC)
Microphones
Blue Yeti USB Microphone for PC, Mac, Gaming, Recording, Streaming, Podcasting, Studio and Computer Condenser Mic with Blue VO!CE effects, 4 Pickup Patterns, Plug and Play
Microphones
Neumann TLM 103 Large Diaphragm Condenser Microphone (Black) With Suspension Shockmount & Pop Filter
Microphones
Shure SHUVP82 Dynamic Microphone, Multipattern, Black
This is not the same microphone that we use in our video studio, but it is similar. The microphone comes in handy because it is a shotgun microphone that points uni-directionally at the speaker (versus omnidirectionally at everything in the studio) and allows the microphone to be off-camera. That, coupled with the below adapter, allows the microphone to hook up to the laptop with ease.
USB Microphone Adapter (similar to the Icicle Adapter).
The perfect duo.
Microphones
Neumann TLM 102 Condenser Microphone, Nickel
Ah, to dream of owning a Neumann mic! And, this is actually a reasonably priced Neumann, in the $600 range at the time of this posting. The sound, at the time that I was studying sound at the Los Angeles Film School, was unparalleled, when it came to vocals. It still is the microphone for the vocalist. But, there are some great competitors out there, too .
Microphones
Blue Microphones Snowball Ice Microphone with Knox Pop Filter & Studio Headphones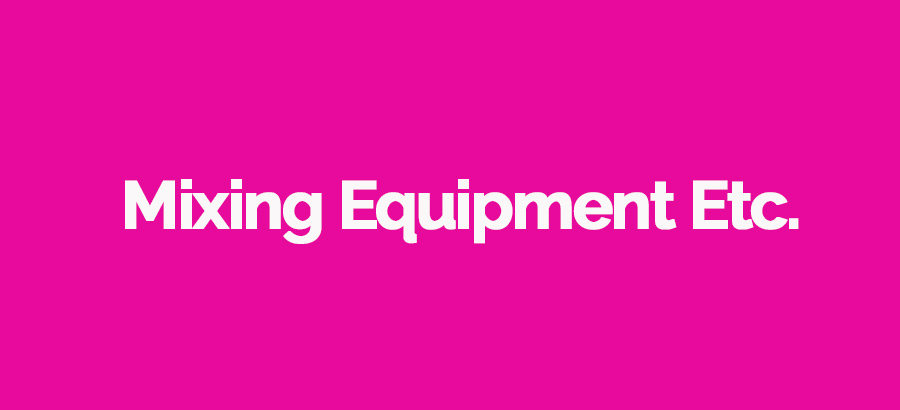 The following list includes devices, equipment, and hardware that would fit within the category of mixing. That can include mixing in the post-production aspect of, say, a podcast, a video, or anything that is post- or after it has been recorded and before it is put on sale. But, it can also refer to mixing during the process of recording or even livestreaming. Yes, you can mix the sound while livestreaming! It is not done as often as the other options, and it is more in the realm of the professionals, but it is something that is an option.
For example, mixing while livestreaming is something that is done when working with Telestream (Wirecasting) and other Software options, with it sometimes being built-in, and sometimes unseen, and somewhat unbeknownst to the novice.
Meanwhile, we will look at a few items/devices that are a little more obvious and easier to define. These are not necessarily items that you have-to-have but good-to-know-about and understand for the "big picture".
Mixing
AKG Pro Audio K240 STUDIO Over-Ear, Semi-Open, Professional Studio Headphones
From what Michael says, these headphones are like "top of the line" of the "novice" group and very good for sound editing and anything you need to do in the audio arena. They will serve you well for podcasting and video production (and even your first professional album or two!). These headphones should do well as that first level in the pro realm, as well. They are nothing to sneeze at, as they hold their own while being reasonably priced, considering their quality.
Mixing
Universal Audio Apollo Twin MKII Duo (APLTWDII)
Staging can include many things. It starts with where you are but also can include where you are going (in other words, travel). It can include the stage, literally, but it also can include the studio, which means, in our world, the office. In some environments, that is the bedroom, and in some environments, where you use what you have, that may be the utility room or bathroom.
So, this is a matter of pulling together all odds and ends to make it happen wherever you are.
Here are some examples of things you may need in addition to the items listed on this page to give you an idea:
More ideas? Here you go…
Staging
EMART Green Screen Backdrop, Photography Greenscreen Background for Streaming Zoom, Small Photo Muslin Green Chromakey Cloth Fabric Curtain with 4 Backdrop Clip.
This is pretty straightforward. It is a green screen that allows you to chromakey out the background in video editing, meaning removes the background and replace it with something else, whether that is a photo, another video, or almost anything. In many livestream programs, you can also do this in real time and replace it while streaming. You can even do this without a greenscreen in some cases or blur the background but that is a discussion for another time. 🙂
This kit, as an example, is not very expensive and is the better way to clean up your background, in preparation for a chroma key method, than the "blurring" methods, even if it is going to be a few days before you learn the method. It is more of a case of the software than the learning curve. And, many software programs have this ability.
For our studio, we actually have our green screen (a larger one to accommodate our local DSLR camera set-up), and two to three other screens on rollers so that we can interchange them at will by rolling them up and down very quickly (but slowly LOL). This also allows us to interchange the actual rolls themselves with another roll with a new screen, say, at holiday times, with holiday-specific screens.
At some point, we will demonstrate how we do that. In the meantime, here are some of the screens that we have purchased recently to give you an idea:
Staging
Godox 9″x 35″ 22x90cm Honeycomb Grid Strip Softbox for Photo Studio Bowens Mount Flash Lighting and S-Type Bracket Bowens Mount Holder for Speedlite
You can purchase something like this, in various sizes, depending on your space. But, you can also create your own, with Cheesecloth draped over a light. 🙂 Take your pick. The professional way or the do-it-with-what-you-got… inexpensive way…
Staging
Cheesecloth, Grade 90, 36 Sq Feet, Reusable, 100% Unbleached Cotton Fabric, Ultra Fine Cheese Cloth for Cooking – Nut Milk Bag, Strainer, Filter (Grade 90-4Yards)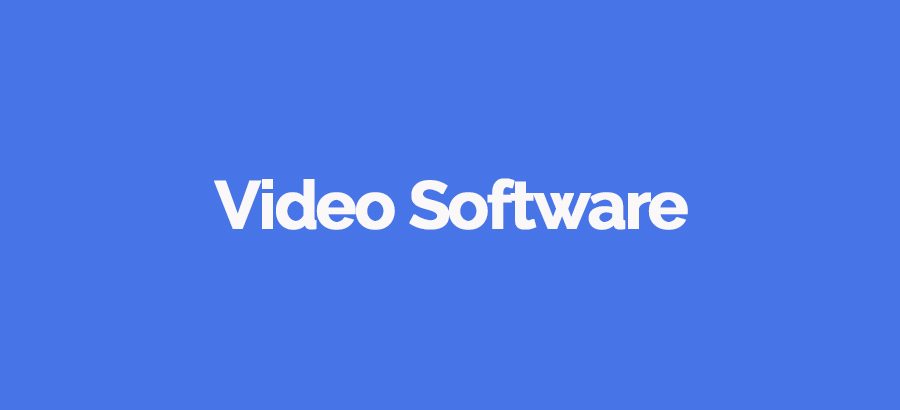 Video Editing
Mac
Apple Final Cut Pro
Camtasia
Wondershare DemoCreator & Filmora
Windows
Camtasia
Wondershare DemoCreator & Filmora
SmartPhone
Wondershare DemoCreator & Filmora
Video Sharing
Social Sharing
Other Sites

TikTok
Instagram
Facebook