Wedding websites are all the rage among engaged couples today. Instead of dealing with family and friends constantly calling them on the phone, sending them emails and blowing up their phones with text messages, those loved ones can learn about the upcoming nuptials on a simple website. Whether you are still in the early stages of planning your big day, or you haven't yet set a wedding date, you can still create a wedding website. There are just a few things you should keep in mind before that site goes live.
What Name Should You Use?
The first decision you need to make is on what name to use. When you check available domain names, you can get an idea of what names are still available that relate to your big day. Most couples use their first names together, but you can also build a site around the last name you will both share. You can even use your pet names in the domain name or include a funny joke relating to your relationship.
What Type of Content Should You Include?
Every wedding website is a little different because you have the option to include as much content as you want. Many couples show images of the two of them together throughout the course of their relationship. You can include photos of you and your future spouse on your first date, while on vacation together and at family events. Some couples include a time line that lists when they first met and other major milestones. You can also use your wedding site to update family and friends on the plans you made, including the reception venue, the colors you choose and even a look at your bridesmaid dresses.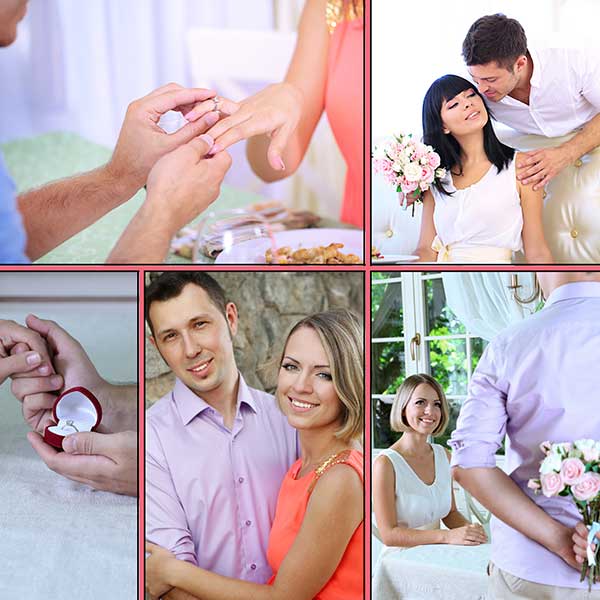 Who Can Access the Site?
Before the site launches, give some thought to whether you want that site public. A public website is one that anyone can access. You can register it with Google and other search engines, which will let others find you online. Not everyone wants their sites public though. You won't know who visited your site, and you may have guests leaving behind comments that you don't like. While you can make your page private and remove it from search engines, you can also add a password feature that limits others from viewing the site without the password you created.
Should You Offer Guests Help?
Consider using your wedding website as a way to help those you want to celebrate your big day with you. Instead of sending out invitations and making your guests send cards back, go completely digital. Guests can actually use your site to RSVP, let you know if they plan on bringing a plus one and even what meal they want at the reception. You can also include links on your site to your registries, which makes it easier for guests to buy your wedding gifts. Though launching a wedding website is a great idea, you need to consider things like who can access the site and what you should include.