This SocialWebCafe Twitter Event is about Conference Season: What Is Your Experience?.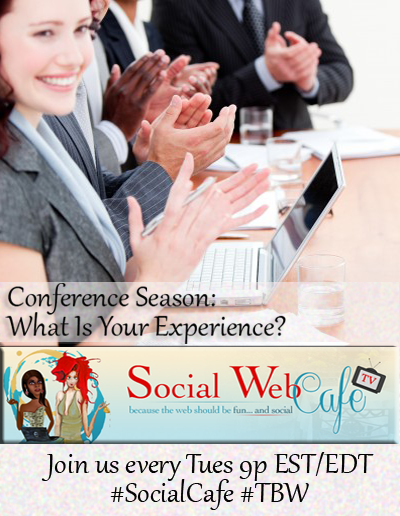 It's conference season. Also, Da Vinci's The Blog Workshop online conference will have just completed prior to this chat.
Come share your experiences with conferences and your dreams of the next conference you would like to attend. Also, we'd love to hear your wish list for conferences, as well.