Twitter is considered to be one of the world's biggest social media platforms that your business can benefit from in a myriad ways. Benefits can include:
reaching out to a wider audience
connecting with your customers through public and transparent interaction
creating a brand identity and attracting your target audience
…and much more!
Twitter marketing is so powerful that both big and small businesses are using this social media platform on a more frequent basis to market their brand.
However, seldom do business owners actually ever read up on what they're agreeing to when signing off on Twitter's terms of service (TOS). As a result, some of them have unintentionally (for the most part) violated Twitter's TOS without even realizing it and have caused their business accounts to be banned.
So, with all that said, here's a list of things you'll need to know in order for you to effectively run your business' Twitter account without violating their TOS.
What to Know About Twitter's TOS
As we all know, "I have read and agreed to the terms of service" is one of the biggest lies on the internet. However, since this is a binding legal document that you have to agree to if you want to create a business Twitter account, let's go over the latest changes regarding the TOS.
What to Have in Mind
In October 2017, Twitter announced that they were making small changes to their TOS, which is when people actually read the whole document and discovered something that was there the whole time…
Twitter can use any user's content in whatever manner they want. By agreeing to the Twitter TOS, users give Twitter "a worldwide, non-exclusive, royalty-free license (with the right to sublicense) to use, copy, reproduce, process, adapt, modify, publish, transmit, display and distribute such content in any and all media or distribution methods (now known or later developed)." They have recently added that every bit of content a user posts is their and that they have the right to do whatever they want with it. This, however, does not exclude that Twitter can allow anyone to republish a user's content without the user getting paid or even being aware of it. Keep this in mind, especially if the majority of your content is original.
What NOT to do (According to the Latest TOS Changes)
In regards to the latest updates in Twitter's TOS, it'd best to avoid performing the following actions:
Posting the same content across multiple accounts. Twitter, being against spamming and bots, has decided to make this change in their TOS to not allow users or businesses to post the same tweet/post across more than one Twitter account. Therefore, if you have more than one business account, make sure not to post identical content on all your accounts, as this can result in your account(s) being suspended.
Perform simultaneous actions across multiple accounts. Just like publishing the same content on more than one account, Twitter does not allow its users to retweet, like, or follow an account simultaneously across multiple accounts. This change, again, is made in order for Twitter to put a stop to spamming and bots as well as to provide more quality content to its users.
Recycle identical Tweets on one more than one account. Recycling evergreen content will no longer be allowed, as one of Twitter's TOS changes includes the banning of posting identical content on one or more accounts. Even though this change seems unnecessary, if you continue to do this, you will technically violate Twitter's new TOS. Make sure to post and tweet carefully to avoid doing this.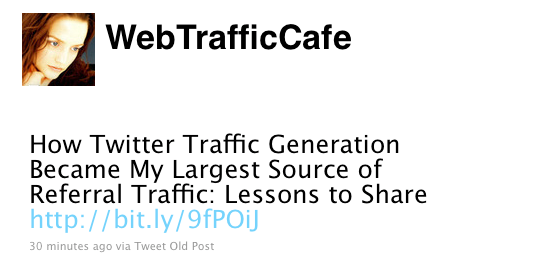 One example of a suspended business Twitter account would be the suspension of @WebTrafficCafe, a company led by Ana Hoffman that helps businesses acquire more traffic. But what exactly did @WebTrafficCafe do to get their account suspended?
They posted identical tweets across multiple accounts. Ana herself has said that it's not against the rules to have multiple Twitter accounts, but as we already mentioned, according to the latest TOS changes, posting identical content across more than one account is against the rules. What can be learned from this? Don't schedule identical content to be tweeted across all of your Twitter accounts, simple as that.
They retweeted the same content on multiple accounts. Being the second major change Twitter has made in their TOS, performing simultaneous actions across multiple accounts is no longer allowed. What can be learned from this? Don't retweet, like, or follow an account at the same time across multiple accounts.
Aggressive following. By using TwitterAdder, which is a follower building tool, Ana has automated the search for potential followers. This kind of automation that leads to aggressive following is no longer tolerated by Twitter.
Tips for Effectively Running a Business Twitter Account
Now that we went over the latest changes in Twitter's TOS, let's give you some extra tips on how to effectively run your business Twitter account.
Find Your Target Audience and Engage With It
Reaching out to people who are interested in your industry/brand is essential for having a successful business Twitter account. Some ways to reach out to your targeted audience is by using Twitter's advanced search, industry influencers and amplifiers, and various third-party Twitter tools.
While all of these tools may be useful, they still won't be enough to reach out to the audience you need. Engaging with your target audience is the second part of this equation in order for your audience to grow. Once you've found your audience, it's important to really get their attention and make them feel like a part of your community.
To do this efficiently, all you have to do is be personable with them; Mention their username in a tweet, retweet and favorite their tweets about you, get creative with your engagements with them, and above all else, STAY ENGAGED!
Automate (but not too much)
Being authentic on social media is important, but that doesn't mean that you need to be on the platform and tweet 24/7. Business accounts can gain plenty by simply automating their feed. However, too much automation won't do your business account any good.
The best form of automation that won't make your account seem inauthentic is scheduling your posts. This method will give you more free time and a clear, organized vision as to how your followers will respond to your published content. Plus, there are of plenty tools that can help you schedule your posts — many of them also possessing analytic features that will show you when the best times are for you to post and when your target audience is most present on Twitter. Tools like Amplifr can help you manage and schedule posts on multiple social media accounts, so think about scheduling your posts in advance and make your life a bit easier.
Don't Sell All the Time
While using your Twitter account to sell your company's products/services is one of the main reasons for its existence, selling all the time can come off as a bit spammy. In all honesty, Twitter is more-so used to find and engage with audiences and customers rather than to sell your products/services, so don't sell too hard. Instead, provide value to your followers and give them a reason for needing and buying your products or services. Engaging with your followers is what Twitter is all about.
Create Great Content
Content is one of the main factors which determines the success of a social media account. This is why knowing the interests, likes and dislikes of your target audience is very important.
Creating a content plan is a good idea if you want to stay organized. Make sure that the majority of your content is original, but use curated content as well. Help your audience in some way, solve some problem they struggle with and provide value, use hashtags thoughtfully, ask questions, share how-to tips, share trending topics from your industry, and keep your tweets short. All in all, create content that your target audience is interested in and post at least a couple of times a day.
Include Different Media Types
Videos, images, and gifs drive more engagement, so focus on these media types as well instead only on those tweets that contain just text. Visuals attract followers more than mere text, so use multimedia to your advantage and give your audience what it wants.
Final Words
Twitter has come a long way since its beginnings and is now being used by many big, medium, and small businesses. Running a business Twitter account can sometimes be confusing since they're oftentimes changing their TOS, which is why this article concentrates on just that.
For more information on Twitter marketing, check out this extensive guide where you can learn more about effectively running a business Twitter account.