Enstine Muki is brilliant. He has not only created an excellent platform for Retweet Exchange, but he has created a platform for engagement and relationship building among bloggers, and that is priceless.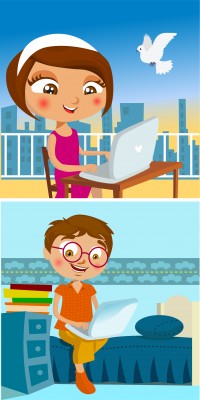 When I first started on Twitter (how many eons ago?), it was as if I sat staring at the screen saying to myself, "Now what do I do?" All this great content was flurrying by and I wanted to share, but didn't know what to share. Enter, EasyRetweet!
With EasyRetweet, I choose what I want to retweet. You can decide whether you want to retweet everything, or be selective, picking out the content (retweets) that appeals to your Twitter audience. And, if you are short on time, you can purchase credits. That way, you can offer your tweets for retweeting, even if you have limited time to "earn" credits. Great subscription plans, feature plans, and more!
Kiesha Easley, the inspiring, and encouraging force behind WeBlogBetter.com has partnered with Enstine Muki (EasyRetweet), to give you an AWESOME opportunity to get some of those coveted credits and started getting your content tweeted. Check out the information, below:
---
Get More Retweets More Followers and More Exposure – Get in on this 30,000 EasyRetweet Credit Give-away!
WeBlogBetter has a partnered with EasyRetweet to organize a huge 30,000 EasyRetweet Credit Give-Away.
If you haven't yet heard of EasyRetweet, I'm here to tell that it's a really awesome site that allows you to exchange retweets with others.
The site uses a credit system – you earn credits for retweeting stuff that you find interesting and you can offer credits to have your retweets shared. It's also a great place to connect with others and increase your Twitter following.
It's a win/win situation!
10 winners will be chosen to receive 3000 credits each!
Want to be one of them? It's easy to enter, just visit this link for details: