Why Your Business Should Be Using Foursquare
More and more businesses are using social media to help their businesses grow. Facebook and Twitter are the most used, but there is another site businesses need focus on: Foursquare. Foursquare is a social networking website that allows people to share their location with their friends by checking in at their location. The site has only be around since 2009 but already has over 10 million users. Many people find new businesses by browsing nearby locations and it's a useful free advertising tool that businesses can use Foursquare to gain more customers.
Offer Your Customers Specials
Foursquare allows you to add specials for people who check in at your business. The purpose of using specials is to encourage new customers to visit you business. It also makes them want to come back in the future. You can offer them anything from a discount to a free product for checking in.
Specials will show up in "Specials Nearby" so a person that is in a nearby location can also see the specials you have going on. This is a great way to attract new customers.
There are a variety of different specials that you can offer to your customers, which include:
Friends Special: This rewards a person when they check in with friends. You get to pick how many friends a person needs in order to receive the special. This is a great way to get people to bring their friends with them.
Flash Special: This reward goes to the first X people who comes in at X time. This encourages people to come in a certain time.
Newbie Special: A reward for people who check in at your location for the first time.
Swarm Special: This special is unlocked when a certain number of people (which you set) check in within a three-hour time limit.
Check-In Special: A reward for every check in, which encourages people to visit frequently.
Mayor Special: This is only awarded to the mayor of your venue, who is the person that has visited your business the most over the last 60 days. This allows you to reward your best customer. Some people are very competitive when it comes to being the Mayor, so it can encourage a competition, which means more business for you.
Loyalty Special: A reward for a person checking in a certain amount of times, which you pick. This encourages people to continually visit your business.
Encourage Your Customers to Leave You Feedback
People can leave tips for others when they check in. These tips can be anything from what to buy to where to sit. It's a great way to see what your customers think about your location. Negative tips tells you what your business needs to approve upon.
Foursquare Provides You With Analytics
Foursquare analytics will provide you with all the information you need to know. It provides you with most frequent visitors, most recent visitors, the time people check in, number of unique visitors, gender, age, and portion of check ins that are being posted on Twitter and Facebook. This is a great way to see how many of your customers are using Foursquare and just how well Foursquare is working for you.
Conclusion
Foursquare is a great way to gain more customers. Internet marketing services are starting to focus more on Foursquare because they recognize it as a great marketing tool. Foursquare will continue to gain more users and become more popular, which is why it is essential for you business to use it now.
FTC Disclosure: The guest author works for the company referenced above ("internet marketing services").
---
This post was generously provided by
Brittni Brown
.
---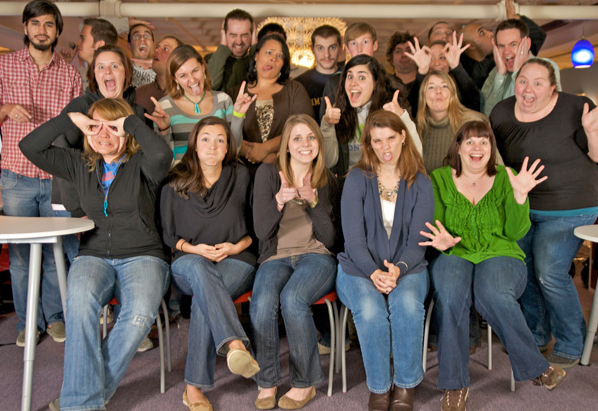 Brittni Brown is an intern at WebpageFX, a full-service Internet marketing company offering innovative web marketing solutions to mid to large size companies across the globe.
---