Like we said, there are many things that will be needed to make your online business succeed, even if it appears to be the offline activities and strategies. Ideally, you should set aside some time to sit down and evaluate what it is that needs your attention. Not sure what you should consider? That's ok, that is what we are here to help you do. Let's take it one step at a time and today it is about the call center.
By going through the exercise of strategizing, it is likely to give you a leg up on your competitors. This leg up will help you stay afloat during the critical first few months of starting a business (or critical months as you maintain your business!). When you are starting out, it is critical during those first few months and this is the time when it will be essential to attract customers and get them to stay loyal to you for the long haul.
---
One of the key elements that will help you on your way to success is a call center. So, with that, here is some information about what a call center is and how it will be able to make operating your online business much easier than it would be without that call center. Ready?
---
What is a Call Center?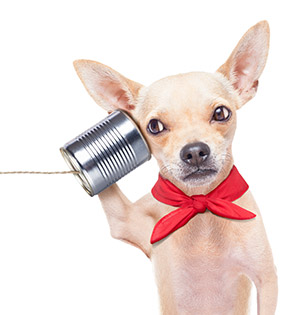 A call center is a service that employs as many operators as you need to answer all of your customer calls for you. That usually entails each operator being specially trained on the specifics of your particular business. Usually, those operators have access to your server system (i.e. website) so that they can look at customer information and place orders. Also, if it is your desire to give more access, the specially trained operator may have access to your accounting information, etc. A large number of successful companies employ call centers to make sure their high level of customer service is maintained.
But, Wait. Do I Need One?
You can do the numbers, but the question is the return on investment (ROI) between happy customers and unhappy customers. Oh, and the money they spend with you. 🙂
Many times, customers will call you (or WANT to call you) to place their orders, ask questions about pending orders, and to make complaints. It is not surprising that you would be able to handle all of these calls on your own or with a very minimal staff when your website is first officially launched. However, this will not remain the case if your business starts to take off toward success. There will eventually come a time when the volume of calls becomes too much for you and your staff to handle. It is at that point that you will need to enlist the help of call center plus services to handle your high volume of calls and make sure all of your customers are properly taken care of and happy.
Some People Prefer Phone Orders (Call Center)
It is important to understand that there are still many people out there who are not willing to give any of their sensitive financial information over the Internet. They are nervous about that information being stolen by hackers. This is understandable because of some of the stories on the news these days. Having a call center gives these people the option of placing their order over the phone. In cases where the customers are unwilling to order online, you would potentially lose these people as customers if you did not provide a call center option for them.
A Call Center Allows Questions to be Answered Quickly
People will not only be calling you to place orders. They might also have a question about an order they have already placed or a product they are interested in buying at some point in the future. It is important that these people have their questions answered quickly. Having the ability to call and speak to a customer service representative will make your customers happy. This is obviously beneficial to your business in terms of creating loyalty in your customers. And, it helps with the "money making" part, eh?
What Are YOUR Thoughts About Your Own Call Center?
So, what do you think? Have you reached the spot where you need a call center for your business? I know I have heard stories of when Deborah and her husband were running their successful domain registration and hosting business. The stories may be a hoot to hear at team meetings, but the reality is that the phone calls were 24/7 and it was difficult to keep up with them, proving that their business was highly successful (hey, even Corey Rudl said so at the time!). However, with that success comes the need for the call center. Are you there yet?