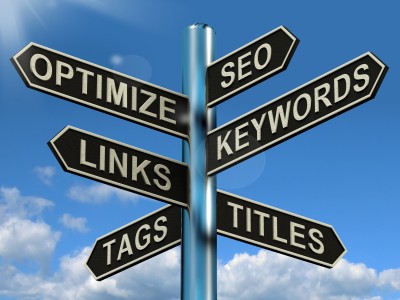 Search engines continue to evolve and with each update, their improvements become more sophisticated as they work to give sites of value more weight in the search engine results than others. SEO experts frequently debate the future of SEO marketing. What is the future of SEO marketing?
Content And Link Building
Content is expected to become central to a strong SEO campaign. Businesses will have to compete to become a thought leader in their respective fields and will have to place more effort on creating good, valuable content. All content created will have to have relevance and be informative. Brands will produce the type of content that will inform and educate their audience members.
White hat link building is going to play a central role as SEO marketing continues to evolve. Instead of relying on the directories and article submission directories, brands will begin to forge relationships with influencers in key industries. Brands will collaborate with influencers to submit content to other publications to help them build their following. Earned links generated through collaboration with influences will become a popular white hat link.
Social Media
Social media will play an even larger role in SEO. Social SEO will require the use of branded content to benefit from search engine activities. The right SEO strategy will be developed around keyword specific content that will give the algorithms what they need to determine what a brand is really about as it indexes. In other words, the brand will leverage Google Plus and similar social media profiles to their advantage through optimization.
Long-tail SEO will play an even larger role. Brands will go after opportunities to expand into different markets using this strategy. The strategy will allow the brand to broaden their audience and focus exclusively on consumers at an advanced stage in the sales process. Brands will look for a better return on their investment and seek out opportunities to capitalize on the long-tail SEO strategy.
Quality Not Quantity
Authenticity is another SEO trend brands should monitor. Engagement is one aspect of authenticity that brands will have to focus on this year. The brand will reach out to people active in social media based on their interests. They will invite dialogue with these people and encourage interaction. They will go beyond simply self-promotion and will create a more human experience.
SEO practices will produce better content, make better use of social media profiles, rely on long-tail SEO practices and promote the brand in an authentic way. This is what the future of SEO marketing will look like.