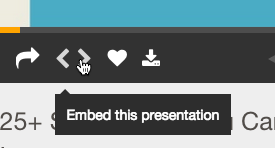 On the slideshare, click on the embed symbol. When you do that, you will see the options, below.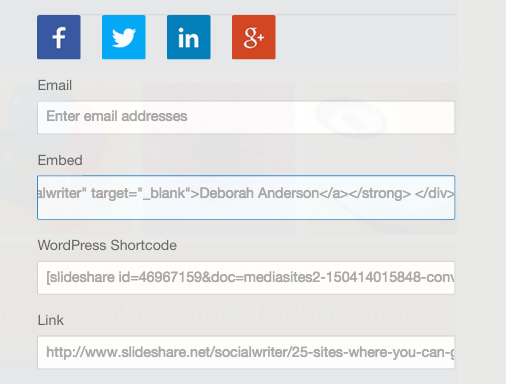 If your WordPress blog (or the WordPress blog where you are inserting the SlideShare) allow iFrames, that is the most failsafe method. However, many do not allow iFrame.
In that case (no iFrame), use the SlideShare WordPress Shortcode. In many cases, this will work.
there are cases where none of the code works. In those cases, take a snapshot of the SlideShare and use the hyperlink as the link for the image. It isn't ideal, but it is better than nothing 🙂