As the holiday season is approaching its final days, it gives us time to ponder this past 2015 season. Companies everywhere were looking for ways that they could help customers celebrate the festive season and enjoy it even more. To some, this is "old news," but for those of us who have been wrapped up (pun intended) in all of the holiday festivities, parties, and planning, we may have missed some of these 2015 controversies. So, let's get caught up, shall we?
In the last few years, mega-giant retailer coffee seller Starbucks has chosen to participate in the annual holiday celebration by offering customers cups that help convey the holiday mood. Company officials have chosen various kinds of colors and images in recent years.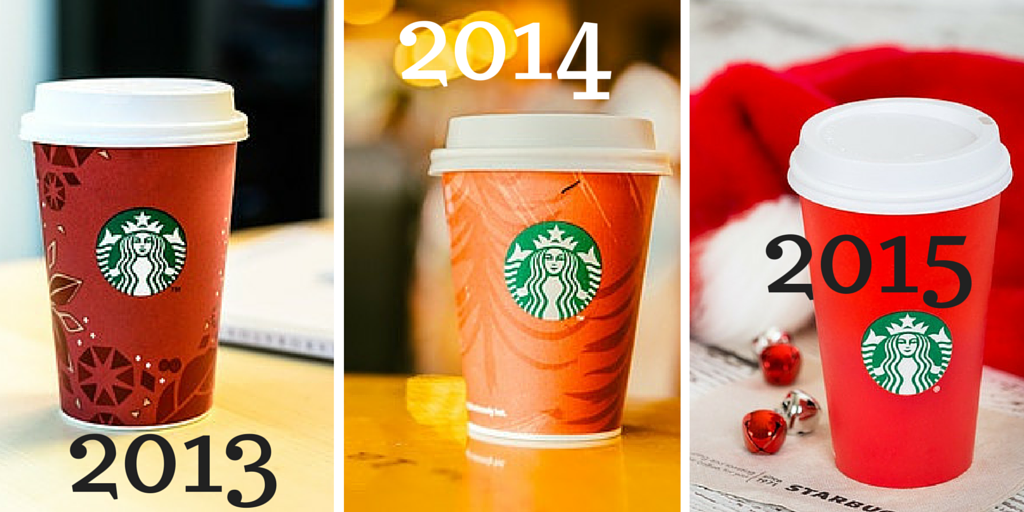 The Red Cup
This year, officials at Starbucks revealed their latest effort: a red coffee cup with the Starbucks logo. Some groups have reacted negatively to the choice of the design. They think it suggests that no one should wish anyone a merry Christmas. Certain religious groups have chosen to argue that the cup is a symbol of attempts to remove the celebration of Christmas altogether and prohibit Christians from engaging in their religious celebrations in public. Officials at such groups have suggested that the new cup is too neutral and entirely too bland. They insist that the company has responded inappropriately to pressure groups seeking to force others to avoid Christmas celebrations of any kind.
Drink your coffee while reading a #UBCO prof's explanation about the plain red cup campaign #starbucks #itsjustacup https://t.co/BNd9r0pSOJ

— Innovation Library (@Innovation_Lib) December 23, 2015
More Recently…
Other groups have asserted that the cup is just a cup and not a political statement of any kind. To that end, and to show support for the company's decision, they have begun a new campaign of support for the company. Using the hashtag #itsjustacup, they made posts on social media and other places asserting that some people are completely overreacting to the company's decision in this matter. They point out that the cup is not meant to do anything but convey the change of seasons. Many customers have chosen to write this message on their coffee orders. Others have chosen to write "Merry Christmas" as their name on the cup to force company staffers to say the greeting out loud.
Politicians Weighed In On the Topic
The alleged controversy has attracted so much attention that at least one presidential candidate has decided to comment. Republican candidate Donald Trump stated his opinion on this topic and his support for those choosing to boycott Starbucks. Other elected officials have not said anything but the issue continues to attract attention as the race for president heads into the coming election year. Observers expect the Starbucks cup to continue to attract attention for what remains of the holiday season.